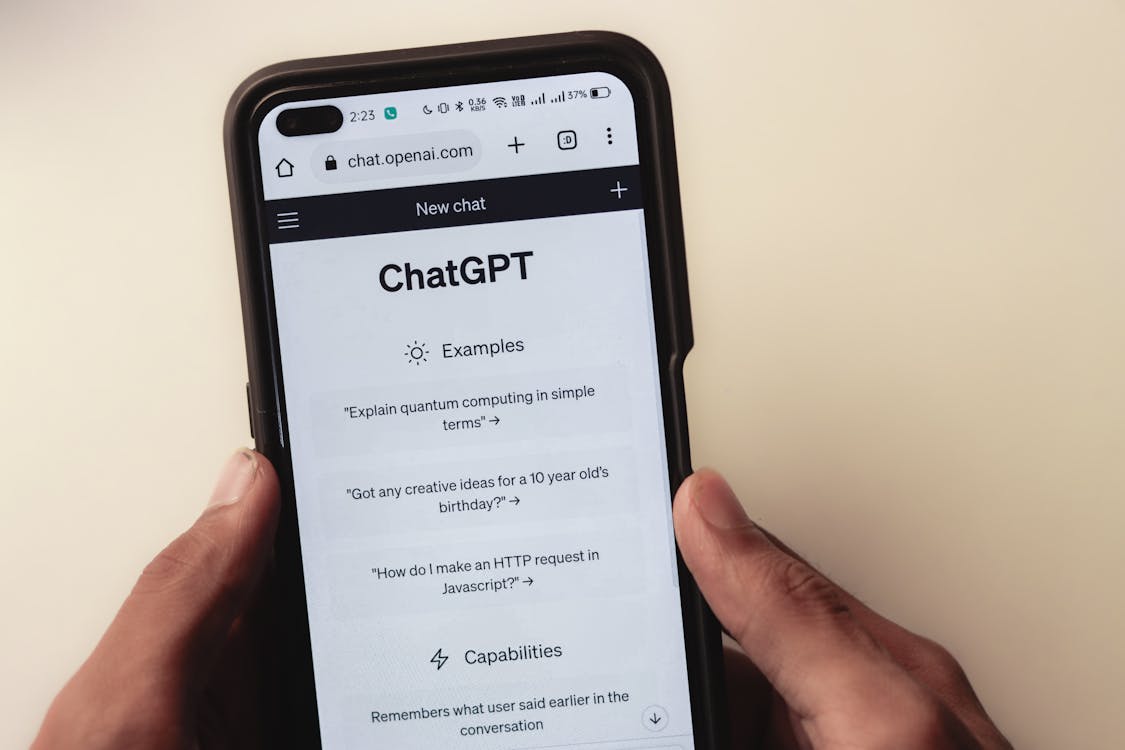 Since its public launch in November of 2022, ChatGPT and other generative AI tools have changed how marketers think about marketing and accomplish their goals. While some warn of AI's dangers, there's no denying its power. For commercial interior and building product brands, understanding and leveraging the capabilities of generative AI, like ChatGPT, offers a fresh and efficient approach to enhancing social media messages. This blog will explore three ways brands can use generative AI to strengthen social media messages and provide some useful examples from our generative AI explorations.
Understanding Generative AI & ChatGPT
ChatGPT, developed by OpenAI, employs natural language processing powered by artificial intelligence to simulate human-like conversational responses. Known for its learning and improving capabilities through machine learning, ChatGPT, and similar technologies, collectively referred to as GPT (Generative Pre-trained Transformers) or generative AI, offer numerous applications in marketing, including social media. While there are many generative AI solutions, including Jasper, copy.ai, Anyword, and others, this article will look at ChatGPT's capabilities.
How Commercial Interior & Building Product Brands Can Leverage AI for Social Media
Generative AI can bolster marketing efforts by providing creative inspiration, automating repetitive tasks, and ensuring brand consistency. AI enhances digital and social marketing endeavors and offers valuable insights and automation in niche sectors like commercial interior and building product marketing.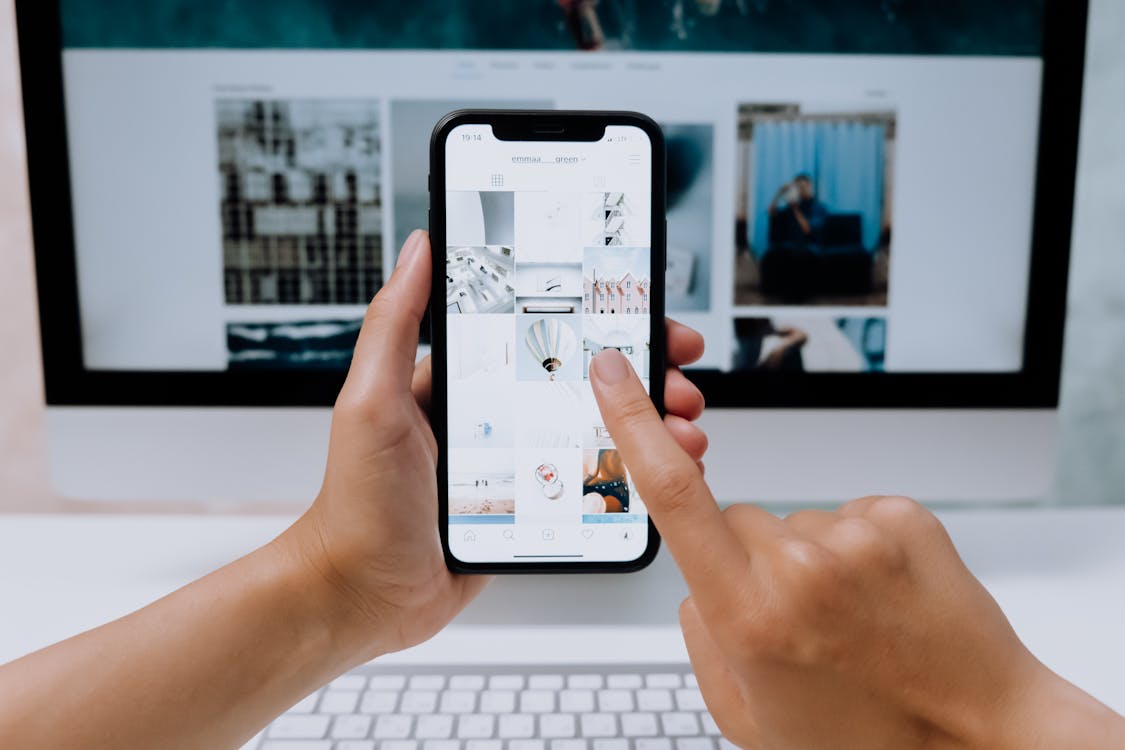 3 Ways Generative AI Can Enhance Social Media Marketing
1. Creative inspiration, including idea generation, conceptualizing, and brainstorming topics and ideas.
2. Organization and strategy development to create outlines, tactics, and calendars to keep your marketing organized and on track.
3. Writing and editing, including creating, enhancing, optimizing, proofing and editing social media posts to ensure optimal results.
Before diving into these three benefits, here are a few things to remember when using GPT tools or generative AI. ChatGPT and other tools can be extremely helpful but require human oversight. Treat any copy it produces as a first draft or suggestion. You'll want to carefully review the results for inconsistencies, false claims, or misleading information. You'll also want to add specifics related to your brand or product and rewrite it in your brand's tone of voice. 
PRO TIP for Using Generative AI
"Solutions like ChatGPT are conversational tools. The better the question and the more information you provide, the better the output and results. Don't be afraid to ask follow-up questions and ask the system for more details."
Now, Let's take a deeper look at these benefits and how you can use AI to propel your social media marketing.
Creative Inspiration for Social Media Using AI Tools
Here are some ways to use generative AI to get past writer's block and generate compelling content.
1. Idea Generation:
ChatGPT can provide multiple creative angles or content ideas for a single product or theme. For example, you can ask an app like ChatGPT to explore topics related to a theme, such as the circular economy, and describe the information architects or designers seek when evaluating a product's lifecycle. Using that information, you can align your products and social message accordingly.
2. Content Expansion:
If you provide a basic content idea, ChatGPT can expand it, providing additional context, details, or alternative angles. It can also suggest different elements like questions, polls, or CTAs to enhance engagement on a post. You can also copy and paste other people's content or a trade article into the system and ask it to expand on topics or take a different point of view.
3. Caption Creation: 
Generative AI tools can generate various caption options for a given image, post, or content theme, providing a range of tones and styles. It can help formulate captions that align with specific marketing goals, such as lead generation, brand awareness, or community building. For example you can ask ChatPT to come up with 3 different social posts for a new product or provide you with an example of 10 caption headlines to engage your audience (be sure to provide details about your audience) or suggest ways to get more engagement by asking questions your audience wants to answer.
4. Ad Copy Creation:
ChatGPT can assist in creating social ad copy that highlights a product or service's unique selling points (USPs). It can provide multiple versions of ad copy, allowing you to A/B test different messages and styles to see what resonates best with your audience. 
For example, we asked ChatGPT to create a digital ad for a hypothetical new hemp-based insulation. Prior to prompting it to create the ad copy, we provided it with detailed information, including: 
The name of the product: EarthGuard Hemp Insulation

The selling points and benefits of hemp insulation such as (Eco-friendly, cost-effective, high R-value /thermal resistance non-toxic, and biodegradable.)

The target audience (Environmentally-conscious construction companies and commercial architects in the Northwest and Northeast United States looking for non-toxic, sustainable building materials.)

Any details or constraints (do not use the word "green" and do not exceed 220 characters.)

How hemp insulation differs from other forms of insulation (hemp insulation is ideal for high-moisture or cold environments.)

The tone you'd like to convey (educational with a sense of urgency.)

Then we added the information into ChatGPT with the following prompt – "Given the information about our EarthGuard Hemp Insulation, can you craft compelling copy for a social media ad that appeals to our target audience and highlights its benefits?"
Here's what ChatGPT came up with:
Introducing EarthGuard Hemp Insulation! 
Why build the future on yesterday's materials? Enjoy eco-friendly insulation that's packed with high thermal resistance to keep you warm and dry in cold, wet clients.
Once you have an output you can continue to refine it or ask for more options.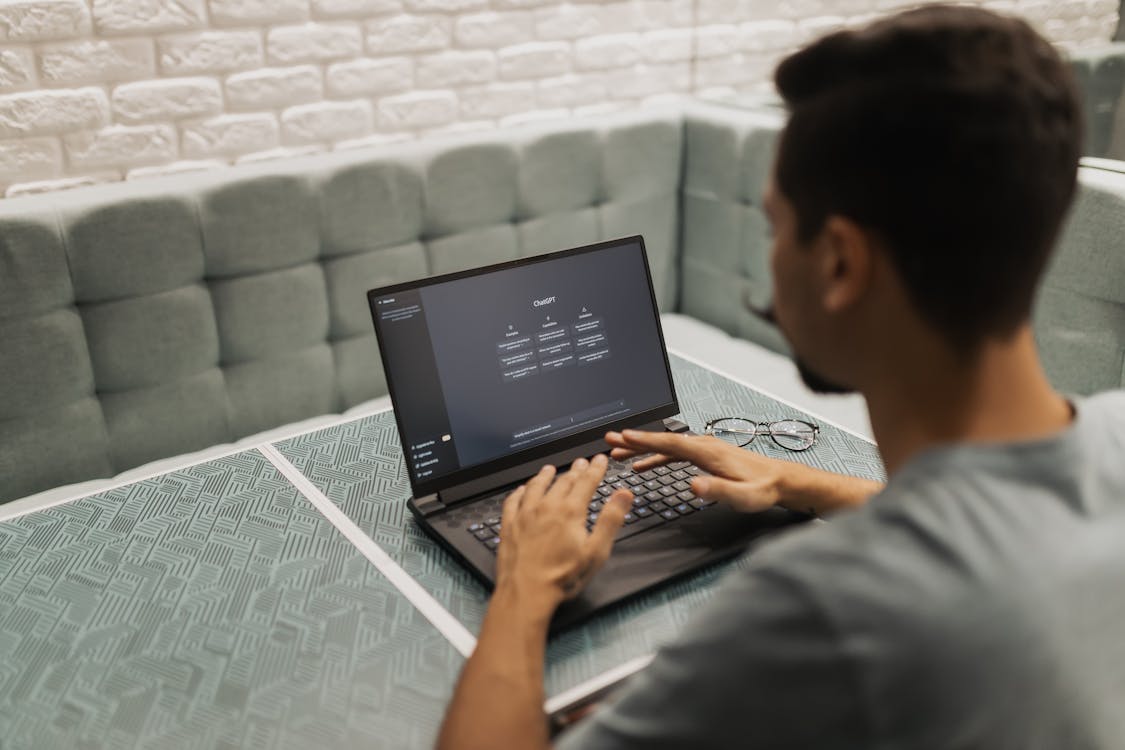 How to Use Generative AI to Organize and Strategize Your Social Media Marketing
AI tools like ChatGPT can be pivotal in organizing and strategizing social media plans, tactics, and calendars. Below is a breakdown of how AI can assist in various facets of social media planning for commercial interior and building product marketing.  To get the most out of ChatGPT and other AI or GPT apps, clearly define your goals, target audience, brand differentiators, and specific considerations or themes. Input the bulk of this data into GPT in a structured manner to get the best responses. 
1. Organizing Social Media Content Calendars with Generative AI
ChatGPT can generate ideas for weekly, monthly, quarterly, and annual social media plans. You can use ChatGPT to brainstorm content ideas based on specific themes, trade shows and events, products, seasons, or marketing goals. You can also ask it to provide scheduling assistance by providing GPT guidelines about optimal posting times and frequencies and letting it generate a draft posting schedule.
To illustrate how this works, we used another fictitious brand to test how ChatGPT could produce a monthly social calendar for a porcelain slab manufacturer – Modlux. 
We provided a brand overview and details about what makes Modlux special (larger format slabs up to 12 feet and 30 mm thick, recycling program, Net Zero manufacturing facility).

We also outlined goals for the social post and specific needs for that month's calendar (Create a mix of brand awareness, product features, new product announcements, behind the scenes manufacturing stories, shared user-generated content, inspirational project photography, and an announcement about our exhibit at the Coverings trade show – booth 1122, April April 22-25, 2024.)
We also defined the frequency, channels, and calendar dates – Create a social media calendar for April 2024, with three posts a week for Instagram.
We entered all that information into ChatGPT and prompted it to create a monthly social media calendar for the brand. Here's what ChatGPT produced for one week:
Week 1 (April 1 – 7):
Monday (April 1) – Product Feature:
Image: Close-up of a Modlux porcelain feature wall showcasing its texture and detail.
Wednesday (April 3) – Behind the Scenes:
Image: Shot from the net-zero facility, focusing on the recycling process or wastewater reuse system.
Friday (April 5) – Lifestyle Post:
Image: A beautifully designed space (perhaps a modern living room or an outdoor patio) that features Modlux products, resonating with architects and designers.
2. Strategizing Social Media Plans & Campaigns Using Generative AI
ChatGPT can help you better understand your audience and the information they're looking for. While GPT cannot analyze data directly, you can input data about your target audience, and GPT can assist in developing strategies that might resonate with them. Additionally, ChatGPT can help brainstorm innovative campaign ideas, suggest potential engagement tactics, and ensure you have the right content mix. Be sure to ask GPT for suggestions to balance your content with a blend of product promotions, behind-the-scenes people posts, audience lifestyle posts, educational content, and user-generated content to keep people engaged with your channels. 
3. Enhancing Tactical Approaches for Better Social Engagement with GPT
You can request ChatGPT to suggest tactics for boosting engagement (e.g., polls, contests, Q&A sessions) relevant to your products and the architecture and design audience. It can also help you generate ideas for social advertising campaigns and provide best practices for boosting posts. Additionally, ChatGPT can create templates for common inquiries, complaints, and comments on social media, even helping you craft feedback on specific messages.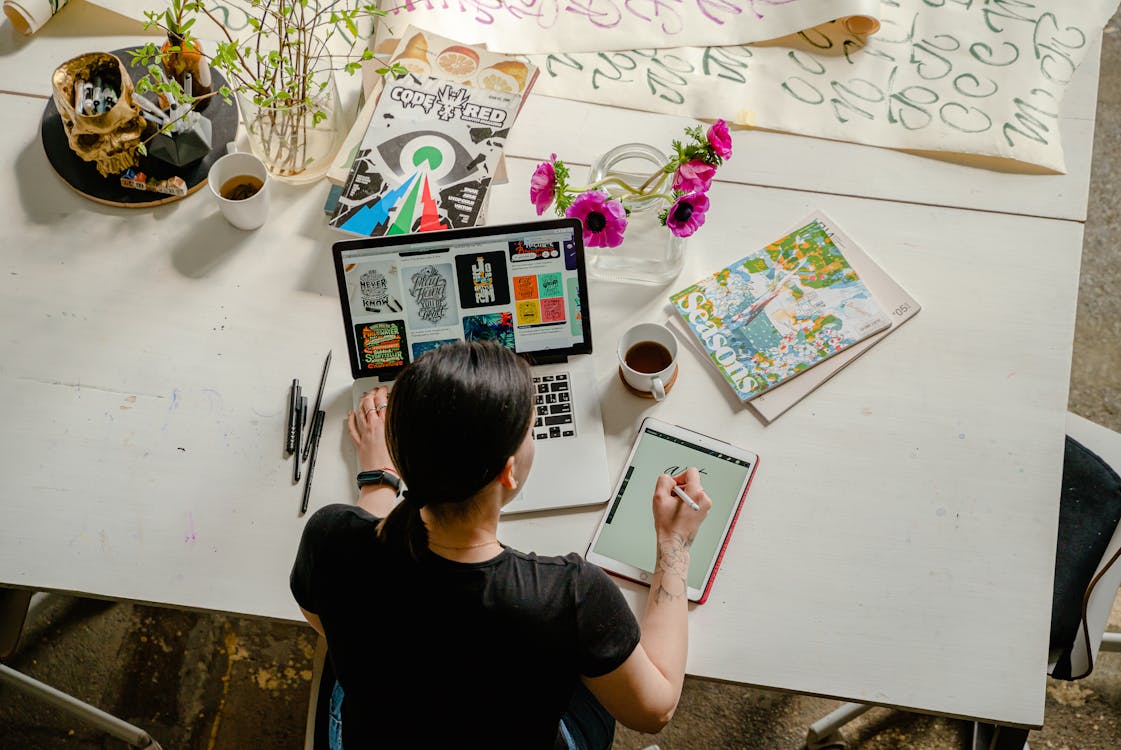 Using Generative AI to Create, Optimize & Edit Social Media Posts
Leveraging generative AI, particularly GPT-4 — the latest paid version of ChatGPT, to create, optimize, and proof social media posts can significantly streamline and elevate your marketing efforts. Here's how to use generative AI throughout the different stages of social media content creation and optimization.
1. Social Media Content & Caption Creation Using ChatGPT
We've already emphasized the power of GPT to generate ideas and help you brainstorm, but these tools can also create initial drafts of posts and suggest the proper emojis to humanize your post and drive engagement. AI and GPT tools can provide various options based on tone, audience demographics, and copy length. Another great way to leverage existing content is to ask GPT to take blogs, articles, video transcripts, emails, sales sheets, and other content and turn it into an engaging social post. 
For example, we used ChatGPT to come up with a social media post based on a previous Spaulding Communications blog, "4 Ways to Measure B2B public relations."
We asked Chat GPT to cater it to marketers of commercial interior and building products, and defined the tone as educational. Here's what it came up with for our blog. 
🔍 Measuring PR in Commercial Interiors & Building Products? 🛠️
Delving into PR for your B2B brand? It's essential to measure its impact with diligence! 
Here are 4 vital aspects to consider:
1️⃣ Traditional Metrics like impressions and placements.
2️⃣ Quality of Media Coverage over mere quantity.
3️⃣ Sales and Lead Gen KPIs impacted by PR.
4️⃣ Brand Perception – the ultimate value of PR.
Remember, it's not just about tallying results. Understanding and evaluating the deeper influence of PR on your brand is crucial.
Looking to align PR with your business goals? Dive deeper into our latest blog for insights! 🔍Follow the link.
#B2BPR #PRMeasurement 
While this is a good summary, we'll probably want to add in some more compelling details before using it. 
2. Social Media Enhancement using GPT
In addition to creating social posts, GPT can create attention-grabbing headlines, calls-to-action (CTAs), and appropriate hashtags to boost engagement and prioritize information. It can also generate ideas to enhance audience engagement through polls, contests, questions, and other interactive elements. 
3. Proofing and Editing Social Media Posts with Generative AI
GPT models offer tremendous value for proofing and editing your social content through its grammar and spell-checking capabilities. In addition to helping you create error-free content, it can also help you craft succinct, readable content and reduce or eliminate unnecessary words and sentences. 
Summary With detailed prompts and a conversational approach, AI can assist commercial interior and building product marketers with social media content and engagement. At Spaulding Communications, we suggest exploring various generative AI solutions to find the best fit.  If you need assistance with your social media marketing, our experts are glad to help. You can contact us here to start a conversation.